zoom
Pinterest's New Analytics Tool Allows Businesses to Track User's Engagement…for Free
I know what you're thinking; nothing in life (worth having) is free, until now. Pinterest launched its free analytics tool for site owners March 12, giving them the opportunity to gain insight into what works and what doesn't for their fans.
Anyone with a verified business account can access this gold mine of information. Just log in to your account and go to your drop-down menu located at the top right corner of your screen, then click "Analytics".
While the analytics tool is fairly basic, there's still a lot of valuable information here. "The free tool allows site owners to track the number of pinners and pins collecting material from their sites, and the number of repinners and repins those initial pins received," said Lauren Indvik, Mashable's associate business editor. "Site owners can also track total impressions and reach on the network, as well as referral traffic, both in clicks and unique visitors, sent back to their sites."
In addition, you can take a snapshot in time by adjusting the metrics timeframe. Go back to a particular day, week, or month to track trends and monitor progress.
So why is this relevant to you?
Even though third-party providers such as Pinfluence and Curalate are still, well, providing more intense and in-depth data, Pinterest's new analytics tool will hopefully give site owners a better understanding of their "Pinterest potential", allowing them to really give the people what they want. In addition, to pleasing the pinners, your business/brand will have the opportunity to increase awareness and exposure, increasing traffic to your site and ultimately your sales.
I can't even express to you how great this news is considering the fact that Pinterest users spend more money, more often, and on more products than any of the other top five social media sites according to comScore.
The analytics tool also sets the stage for an ad platform on Pinterest. It is a mistake to advertise on a site without the tools necessary to show you where, when, and who to advertise to. This is like being at Disneyland for your first time and not having a map, you are forced to wander around until you find what you are looking for…proving to be a very ineffective way to spend your time and money.
Most importantly, it helps support the social media marketing cause. A lot of people are non-believers regarding the power of social media for businesses and brands but with this new tool the data has definitely got our back!
So if you haven't already, go check out this new feature and start monitoring your Pinterest potential.
zoom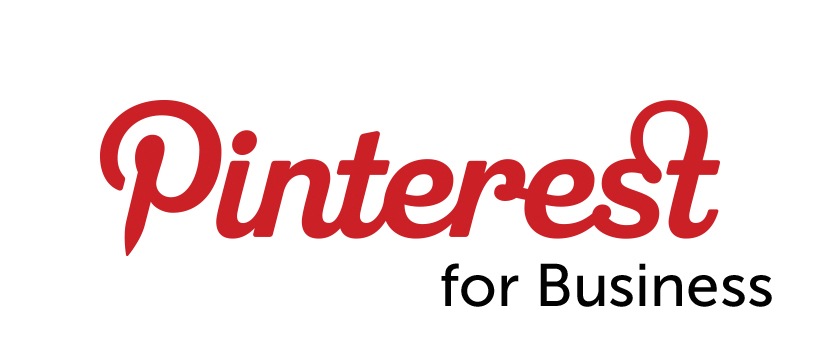 If you are a small business and want to take advantage of the benefits of being on Pinterest, you are in luck.  The company announced on it's blog on Wednesday, November 14th, 2012 that it will be releasing some free tools and resources for businesses.
Pinterest reaches out to businesses
Pinterest state's on its blog "Whether you're a publication, brand, designer, blogger, retailer, online merchant, non-profit organization, institution, or local business, we'd like to get to know you better so that we can provide the right tools and support to help you inspire people on Pinterest. If your organization is new to Pinterest, sign up on Pinterest for a business account. Existing accounts on Pinterest can be easily converted by following the steps on the business site."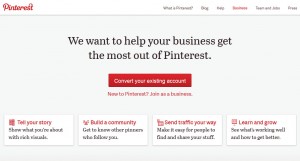 Before this announcement, businesses were not really allowed to formally setup a business page, You had to put in your business name using the first name and last name fields. The more businesses join, the more content is created, repinned and circulated, and the larger the user base grows as a result and with all the additional content created, benefits for businesses will include verification badges, buttons, and widgets that you can use to try to drive more people to follow and repin material from your Pinterest page.
Some cool features that might be coming for businesses
Future tools and features to potentially look forward to include the possibility of analytics for the site, a monetary plan for members, and a business model, though these last two features have yet to be fully verified and released.
If you are interested in learning more about how Pinterest can help your business drive traffic to your website and get more businesses, feel free to contact one of our Social Stagers at everzocial and we would be happy to give you a FREE Pinterest consultation.